TalkingPoints Crowdsourcing is a platform that enables translators to help schools connect with families in their home languages. It is available on mobile and website.
Tools: Figma and Freeform.

Declaimer:

I am not part of the TalkingPoints Design team. This is just a demonstration of my knowledge of user experience design.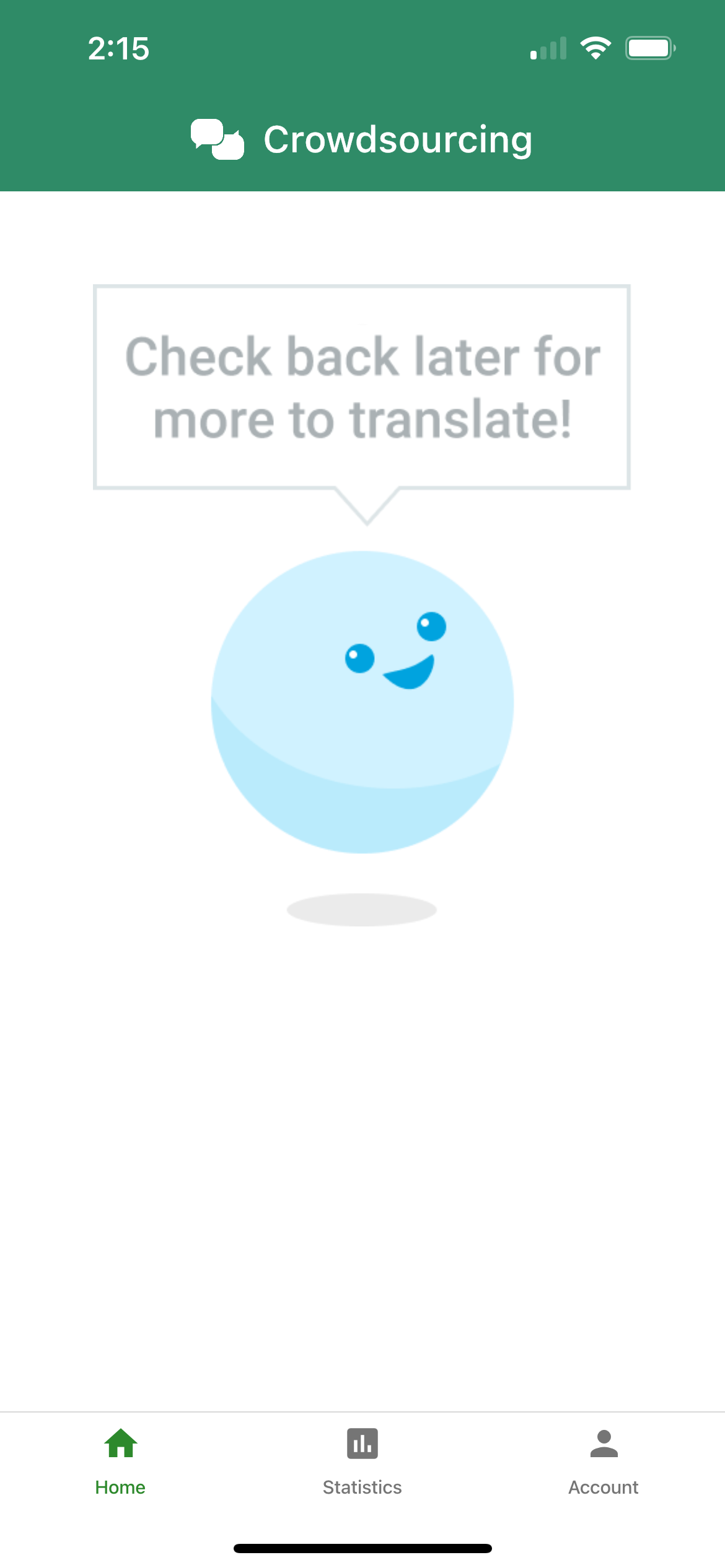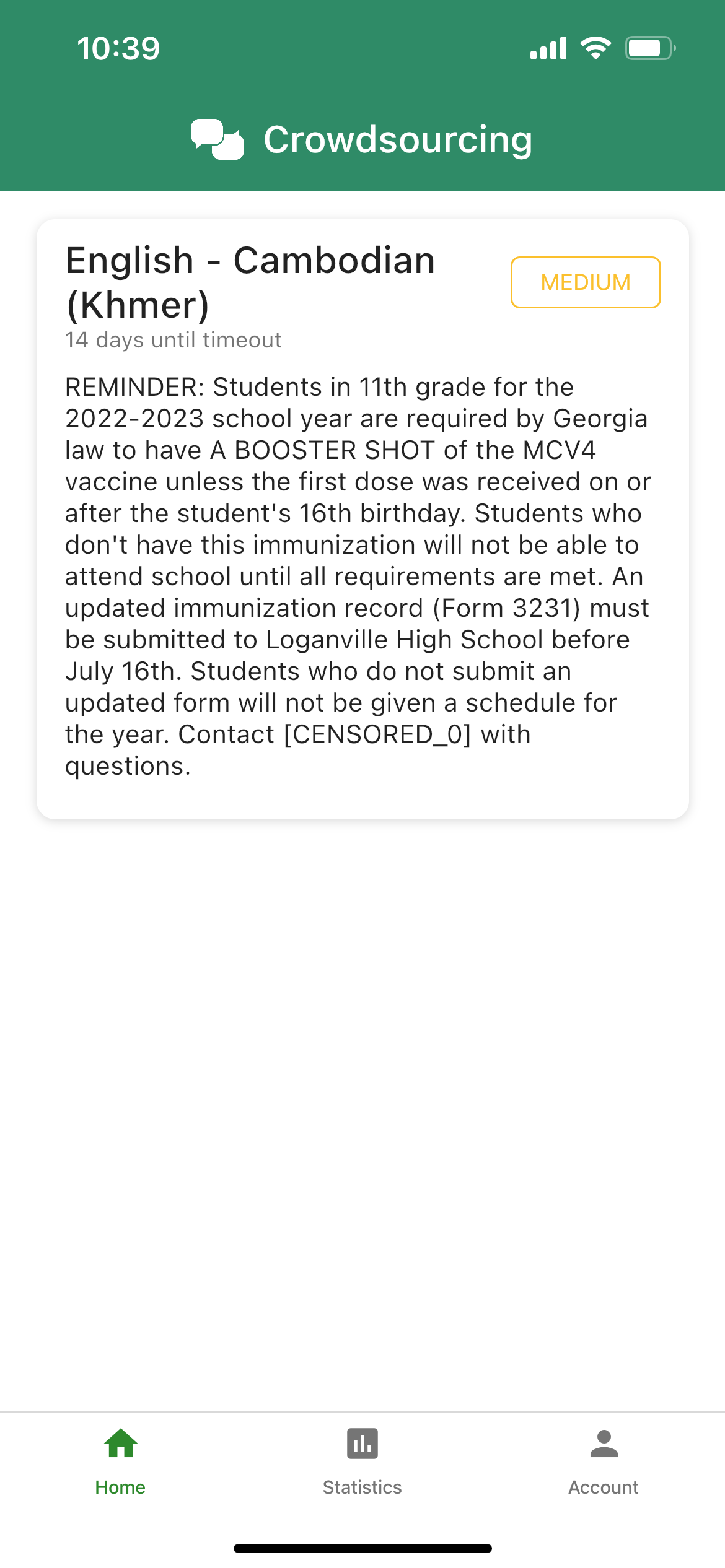 Texts, line height, and text areas are too small. Users (Translators) are having a hard time editing the translations: copying and pasting or deleting words.

The main challenge is that Crowdsourcing supports more than 38 languages with unique forms and characters.

The machine translation takes up a lot of space, making it hard to perform real-time editing of the original texts. There isn't much context or information for the translator than a message between parents and teachers.

Redesign the Crowdsourcing user interface to allow translators to edit translation efficiently in the text areas. Add contexts to the message by using keywords that translators can learn about the meaning.
The competitive audit goal is to compare the translation user experience application in the market.
Here is the link to the Competitive Audit sheets.
Finding:


Microsoft Translator is the closest competitor to TalkingPoints because it offers translation options like conferences and live conversations between parents and teachers. However, Microsoft doesn't have instant messages with human translation like TalkingPoints. Microsoft relies heavily on AI to curate the translation, which only reflects on the white-collar people or middle class.
Most translation apps have a feature for users to save phrases and accessibility tools like screen reading or dictation. These features can be an opportunity for Talking Points to provide a reading function in the future.
Current design annotation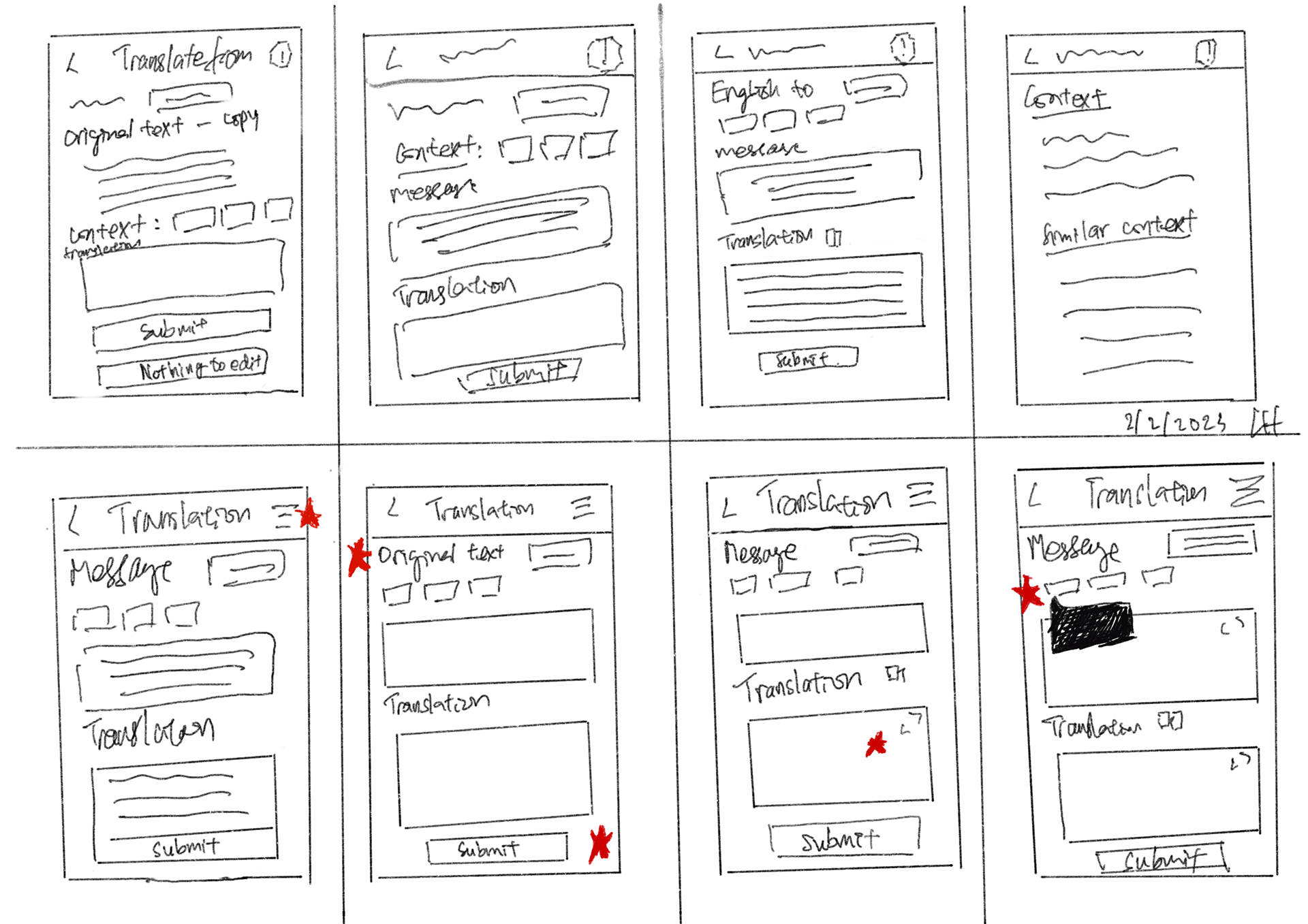 The main takeaways are accessibility and inclusive design. Features like a screen reader and voice input can enrich the user experience and engagement. The challenge is the less spoken language has no or limited machine translation and voice recognition. However, this is a great opportunity for TalkingPoints to build voice recognition for the minority group. More importantly, it can leapfrog the existing AI because TalkingPoints embrace human translation in their system.