DoughRise is an app that allows a user to seamlessly create and manage a budge. The app vision is to be the best personal finance management app for Millennials.

Tools: ProCreate, papers and pen, Keynote, and Figma
Redesign the current splash/landing page of the app and the budget homepage (the screen the user will generally land on after the app is opened).
Task 1: Redesign the splash page with designer's vision

Task 2: Redesign the Budget Home Page based on designer's vision for how it could look better or nicer (informative, intuitive, and simple)

Steps:



- Research on splash and budget home screen like design trend, fonts, colors, etc.

- Add onboarding screen to the existing design because after the splash page is the log in/ sign up page, which I think is crucial for the project.

- Sketches a few ideas out and then use Figma to create high-fidelity wireframes.
Sketches – logo, splash and budget screen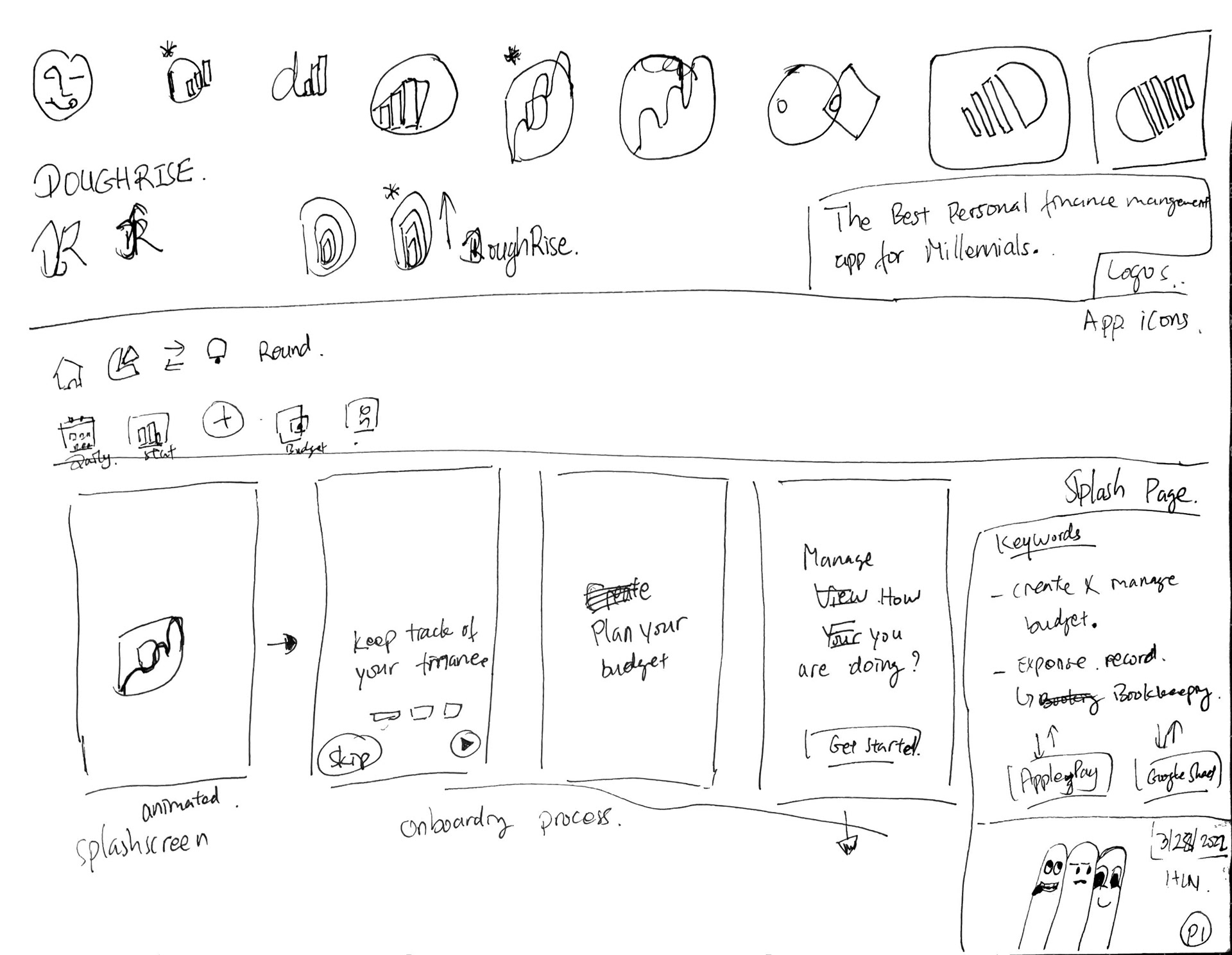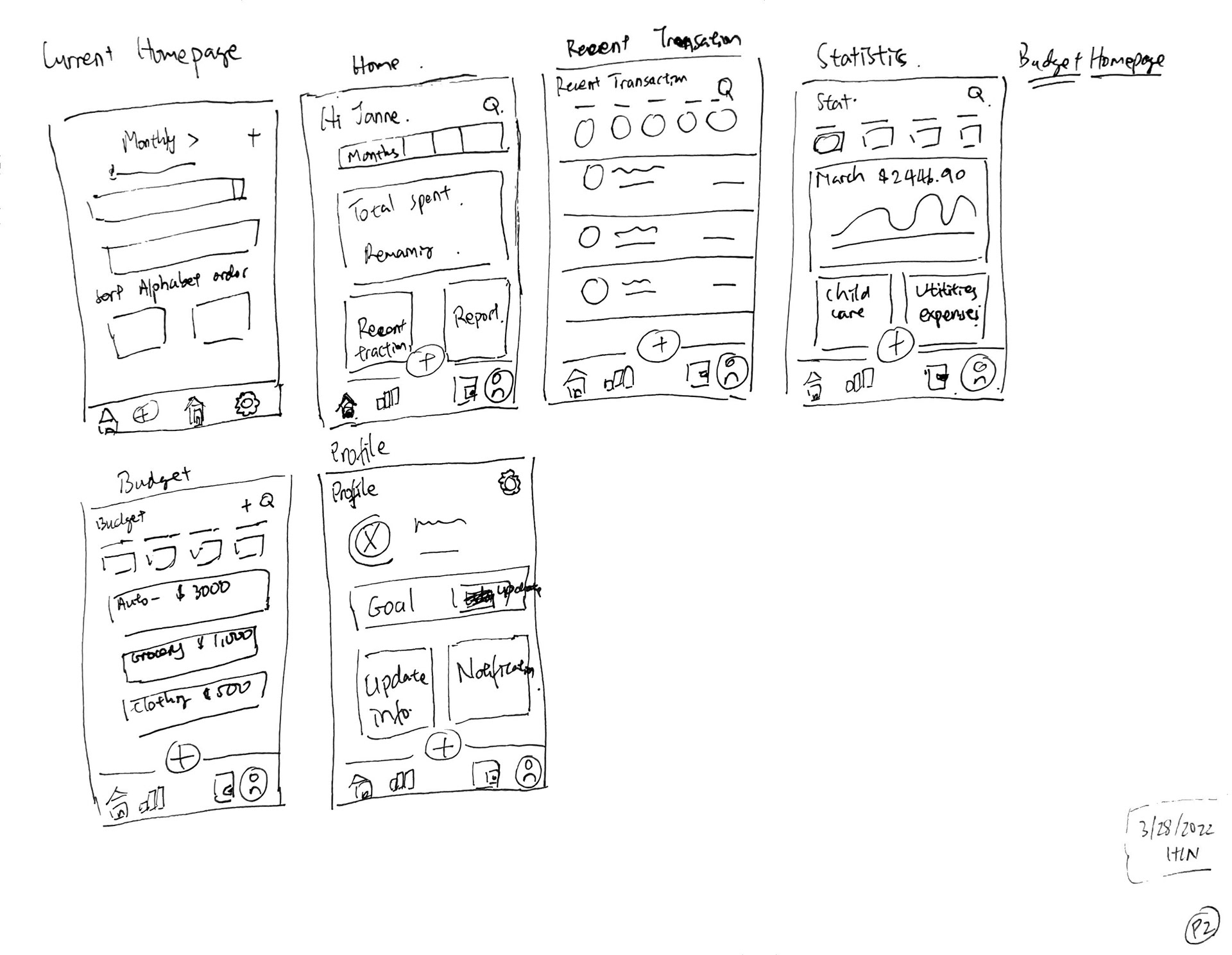 Takeaway
Splash screen

or opening screen
create a smooth transition from loading the app to the full functioning app. It also a great way to enhance the brand.

Onboarding process
happens only once in the app cycle in introducing how the app works. If it is done right, the users will love the product.


Budgeting
is important but not everyone have the time to do it. Simplicity is important in the user's busy life.

Finalize the onboarding process and budget home page, conduct user research and usability study.