DoughRise

 is an app that allows a user to create and manage a budget. The app's vision is to be a personal finance management app for millennials.



Tools: Pro Create, papers and pen, Keynote, and Figma
Redesign the current splash/landing page of the app and the budget homepage (the screen the user will generally land on after the app is opened).
Task 1: Redesign the splash page with designer's vision

Task 2: Redesign the Budget Home Page based on designer's vision for how it could look better or nicer (informative, intuitive, and simple)

Steps:



- Research on splash and budget home screen like design trend, fonts, colors, etc.

- Add onboarding screen to the existing design because after the splash page is the log in/ sign up page, which I think is crucial for the project.

- Sketches a few ideas out and then use Figma to create high-fidelity wireframes.
Sketches – logo, splash and budget screen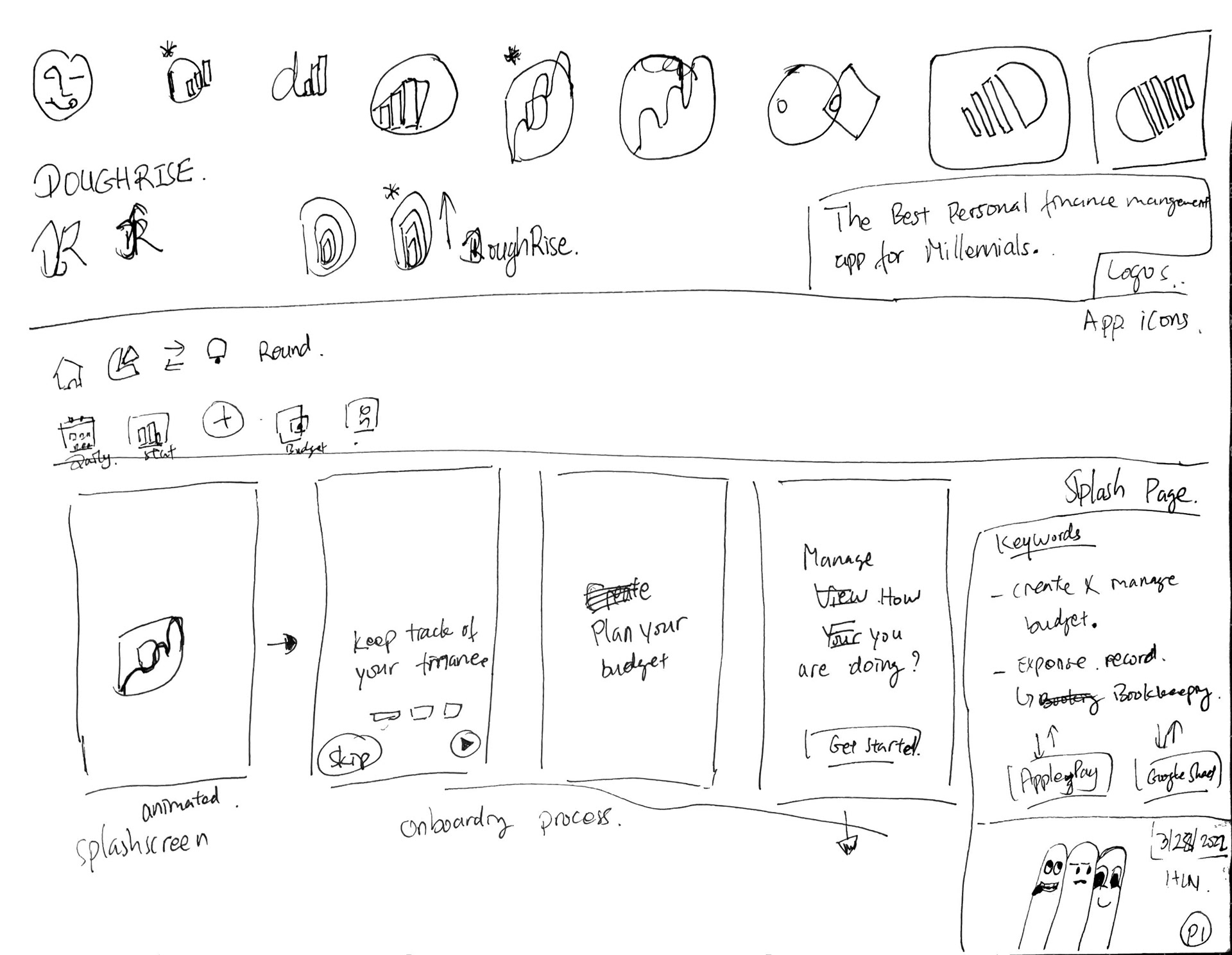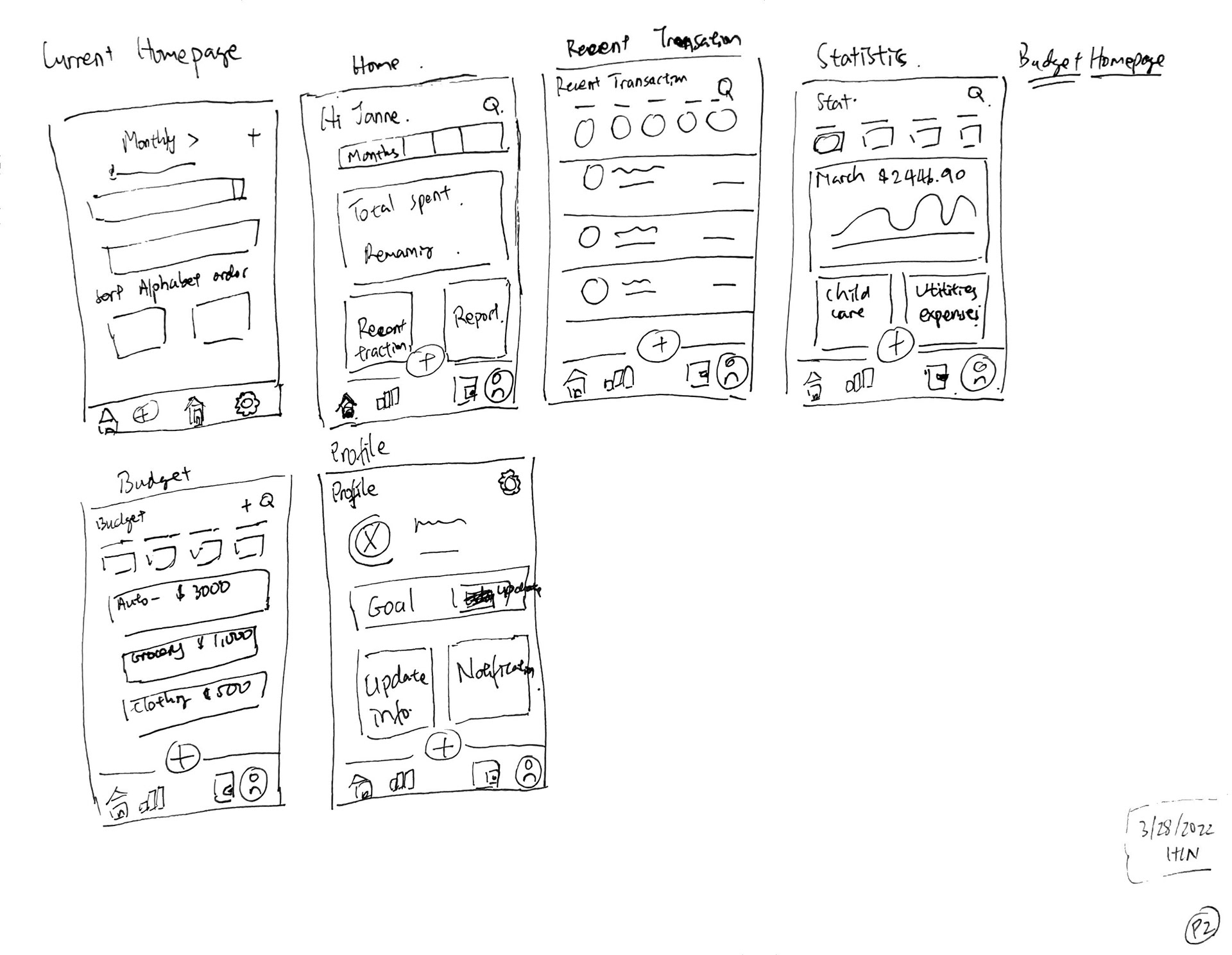 Takeaway
Splash

,
Onboarding
, and
Oudgeting Screen 
redesign shift away from the original design. If implemented, the whole team will focus only on the design only. This can be expensive for the startup because it distracts the team from focus on the users and the app functionality to the appearance only.
Know your audience – StartUp. StartUps don't usually have the capacity to do a radical design like the one above. The design should first focus on one thing that the startup do well to excel and grow is the priority.