This week I have been exploring reading apps like Kindle, Apple Books, Wattpad, and Goodreads. The main purpose is to understand micro interactions and its functions.
Kindle is an reading app that is offered by Amazon. It is available across all devices and operating systems. Users can read, bookmark, take notes, and discover new books. But the purchase needs to be done in the Kindle store or via Amazon website then have it delivers to Kindle app.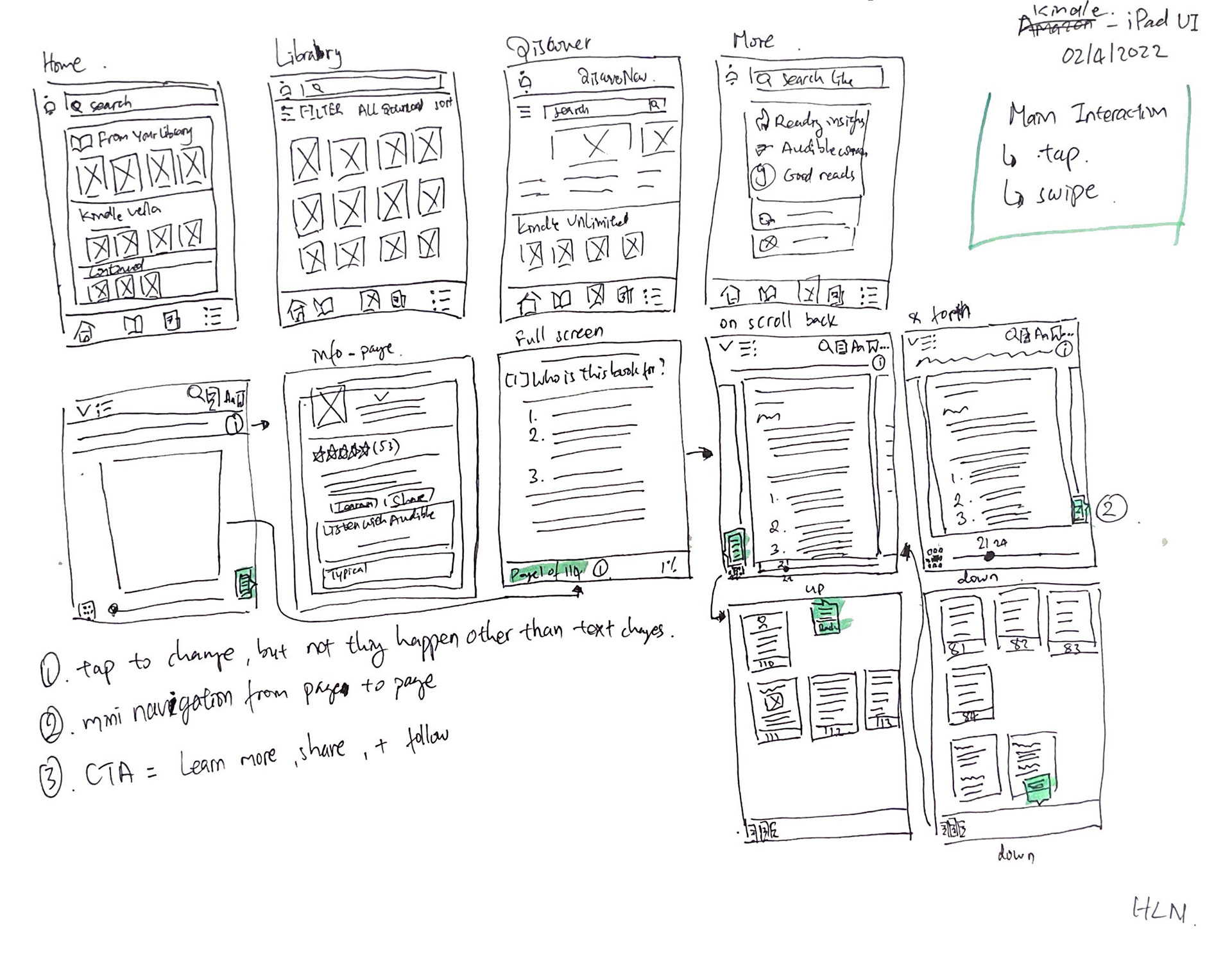 Apple Books is like Kindle, but users can purchase books directly from the app. It has a richer user experience and user interface. It has deals and limited price which users can grab right away when the deals are up.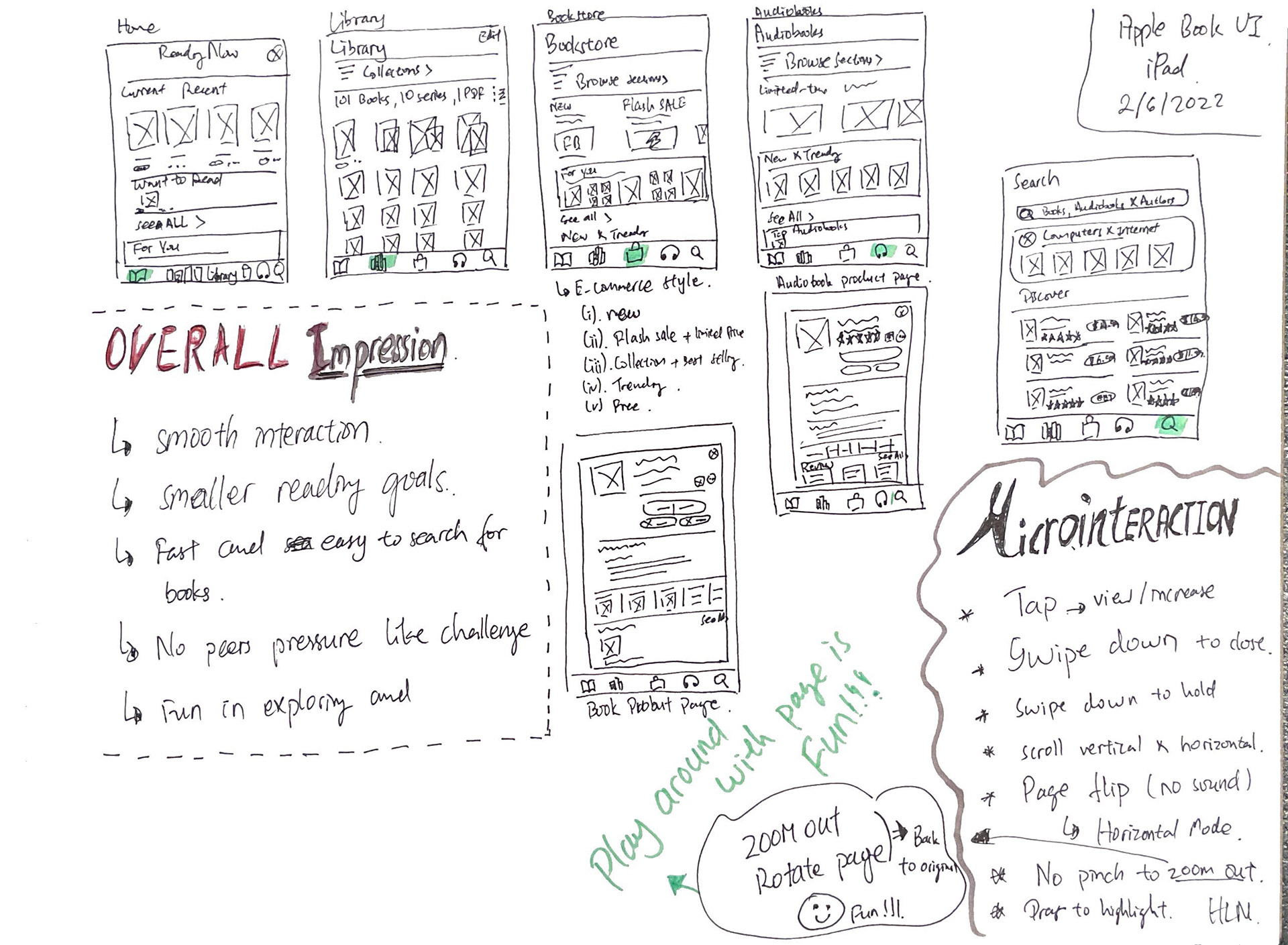 Wattpd is a platform for both readers and writers. Readers can discover and read books. In addition to that, users can user the platform to write and publish their own book. The genre of the app is novel, which could potentially expand to other interests or fields.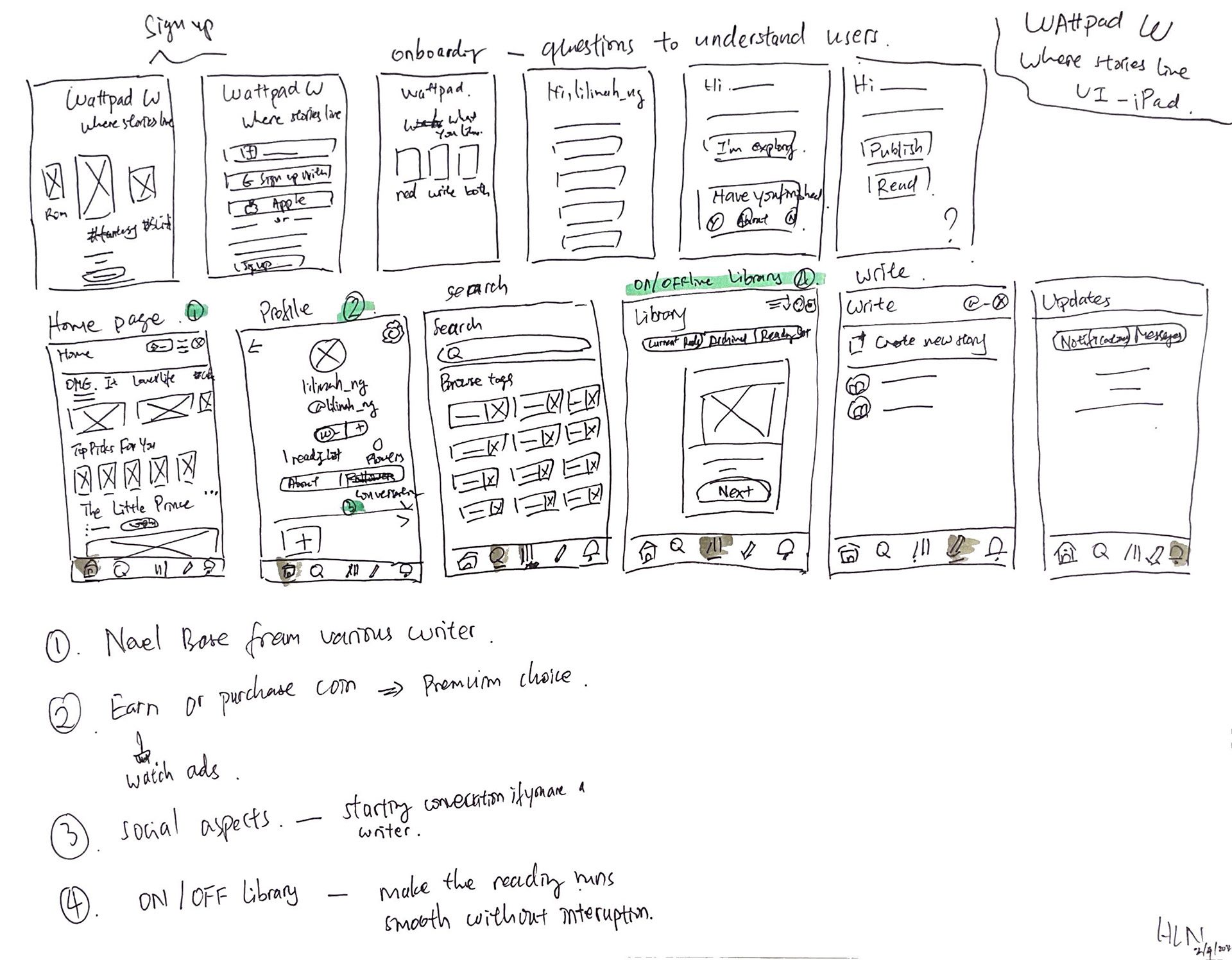 Goodreads is a subsidiary of Amazon. Its purpose is to have book readers community where people stop by for reviews, book recommendations, following others and setting reading challenges.
Kindle, Apple Books, Wattpad and Goodreads has its own approach when it comes to both book selling and publishing. However, reading books on device has never feel intuitive like having a physical book in your hand. Apple books provide the best user experience with its micro interaction that enrich the experience.

Yet, it has not taken into account of some of other aspects like Chip Kidd mention in his TED talk when it comes to book design.According to Chip Kidd in his TED Talk in 2012, eBooks come with many advantages with the loss of tradition sensual experience, comfort of thinginess and humanity. He also notes on the interaction with books that eBooks can't offer such as exploration, interaction, consideration, touch, page turner, dog-eared placeholder, notes in the margin-taker, and sniffers.

It is true that eBooks can't imitate everything like smell. But, how might we enrich the user experience though sound and